Student loans are a pain. Too often you hear stories about people going to school to make money, but end up graduating owing more in loans than they even make. For example, to go to college in Florida the average cost, between tuition & room and board is around $20,000 per year, that's $80,000 for a four-year degree.
This exact scenario happened to Zara, a University of Central Florida (UCF) grad that decided this was not okay and joined The Get Beyond Money Movement in order to do something about it.
Zara's Story
Zara graduated from UCF in 2017, excited to begin her career in advertising back home in the Coral Gables neighborhood of Miami. During college she really focused on making the most of her opportunities, taking part in clubs and activities pertaining to her degree. She even went as far as interning for several large companies while still being a full-time student. All of those things attributed to her being hired as an Advertising Manager for an agency which she has been at ever since 2017.
"At the time I was really happy to have gotten the position I did being so young and I was really happy with the salary that came with it, but quickly I realized that between bills and wanting to experience what living in Miami on my own felt like, I was really struggling," Zara shared.
She explained that her original method for paying her bills was to split them up by due date and that she never thought about the price she was paying, just that she knew payments were due. She continued to share with us that she felt frustrated because she had the means to afford everything, but something just wasn't working.
One day she was out at brunch with her friends at their favorite spot, Greenstreet Café, when she was sharing her financial battle and that's when they suggested she check out how a Get Beyond Money Coach could help her.
Zara told us, "I never thought that me, someone who was pretty responsible with money, would ever need an outsider's help, but that changed when I was paying bills one day and was looking at my statements and seeing that even though I was making payments, there wasn't any real movement, especially on my student loans."
She continued to share with us that she was making the minimum payments due on her student loans in order to have extra money to spend when she goes out with friends as well as have some to put into her rainy day fund.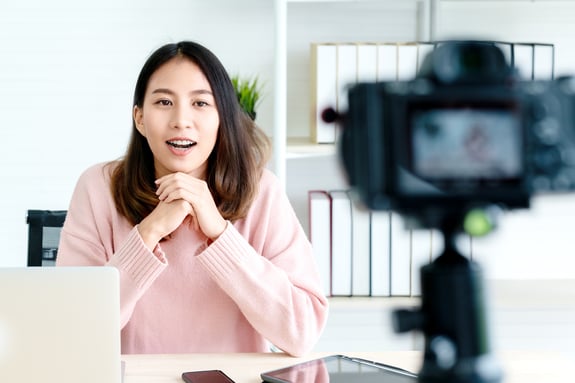 Zara's Answer
Fast forward to her meeting with a Get Beyond Money Coach, she explained her whole story to them and here's where everything began to turn around. Zara's Get Beyond Money Coach, sat down and got an idea of what her monthly expenses looked like and recommended some things she can do to in order to solve her problems, specifically the one she had with her student loans.
ChangEd App
Her Get Beyond Money Coach introduced her to ChangEd, an app that you can easily connect to your debit account that takes spare change on purchases and transfers it over to student loans in the form of a payment on the principle balance.
Here's how it works:
Zara spends $7.50 on a smoothie from her favorite local spot
Her purchase is rounded up to $8.00
The extra $0.50 cents are transferred over to ChangEd until it hits a threshold of $100
Once $100 in spare change is collected, that money is transferred over to her student loans principle balance
"ChangEd app literally changed the way I looked at my student loans. Instead of being afraid of logging in and seeing how much I owed, I started to look forward to it because I was literally putting in zero effort and saw my balance decreasing more and more. I still do and I'm happy to say I've had a few hundred dollars sent over in the time I've been using the app." Zara said.
Student loans are a pain and we get it. However, they shouldn't be the reason to keep you from living your life. If you or someone you know is struggling with their student loan balance remember Zara's story and remind them how they can be making extra payments by doing simple things like buying that morning coffee or going to brunch with friends.